Assemblywoman Soria Selects Merced City Manager for Spearheading Smart Growth and Improvements in Merced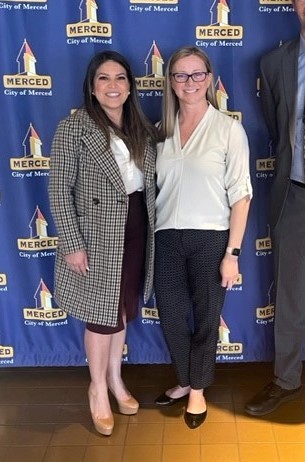 MERCED - Assemblywoman Esmeralda Soria is elated to announce her honoree selection for the California Legislative Women's Caucus' "California Women Making Herstory" Floor Ceremony: Stephanie Dietz, City Manager of Merced.
Dietz is the first woman to serve as City Manager of Merced. In this role, she has continually gone above and beyond in ensuring community involvement in city priorities. Dietz has facilitated sustainable growth in housing and directed investments to water and sewer infrastructure. She has led efforts to secure $131 million in federal and state grant funding for housing, and has helped establish 624 units of affordable housing projects. She also developed the county's first financial reserve of $15 million to guard against service declines during recession seasons.
Within her past roles, Dietz has developed and managed county budgets, worked with affirmative action committees, and implemented Merced County's dependency drug court.
"Dietz' commitment to the community of Merced is unparalleled," said Assemblywoman Soria. "She is an inspiration to young women in Merced and beyond."
Assemblywoman Soria looks forward to honoring Stephanie Dietz in the Assembly during a special floor ceremony on Monday, March 20th at 1:00 p.m.